video teleconferencing systems
Projecting a visual presence magnifies the effectiveness of communication. Engaging a person in clear communication allows one to compel, persuade, challenge or teach. The clarity of the communications magnified when the participants can see each other. So valuable is face-to-face communication, that business people regularly fly all over the world just to see their customers and business partners.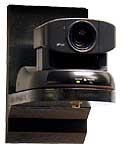 The unspoken word represented in gesture or expression can be captured in video communication regardless of geographical proximity, and it only takes seconds to get there! Video Conferencing isn't a replacement for first-time introductions and critical business endeavors — but the benefit of "face time" can be captured by utilizing video conferencing, and at a tremendous saving of time and effort.